Congratulations Class of 2022!
May 19, 2022
|
Ecumenical Institute News
Congratulations to our 2022 graduates!
On Thursday, May 12, 2022, St. Mary's Seminary and University awarded 12 degrees and 2 graduate certificates to students from the Ecumenical Institute, along with 15 seminarians from the Seminary/School of Theology. Ellen Frances Davis, Ph.D., a preeminent scholar of the Old Testament, currently the Amos Ragan Kearns Professor of Bible and Practical Theology at Duke Divinity School, was the Honorary Degree recipient and Commencement Speaker.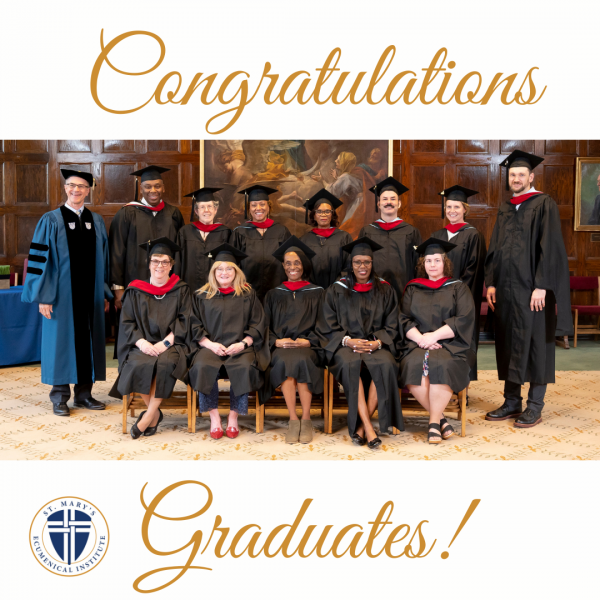 BACK TO NEWS
Most Recent Posts
2022 Annual Dunning Lecture, featuring Edgardo Colón-Emeric
The 2022 Dunning Lecture will be held on Thursday, November 10th at 7:30 p.m. in Laubacher Hall. Event is free to join in person or online, but registration is requested 2022dunning.eventbrite.com Edgardo Colón-Emeric is the Dean of Duke Divinity School and the Irene and William McCutch...
Read More
Conference Coming in 2023
From June 8-10, 2023, St. Mary's Seminary & University will host a conference titled "The Primacy of God in a Secular Age: On the Theological Virtue of Faith." The conference is sponsored by The Sacra Doctrina Project in partnership with SMSU. Featured Speakers will be: Lawrenc...
Read More